Chinese New Year Lucky Draw
Posted on 29/01/2018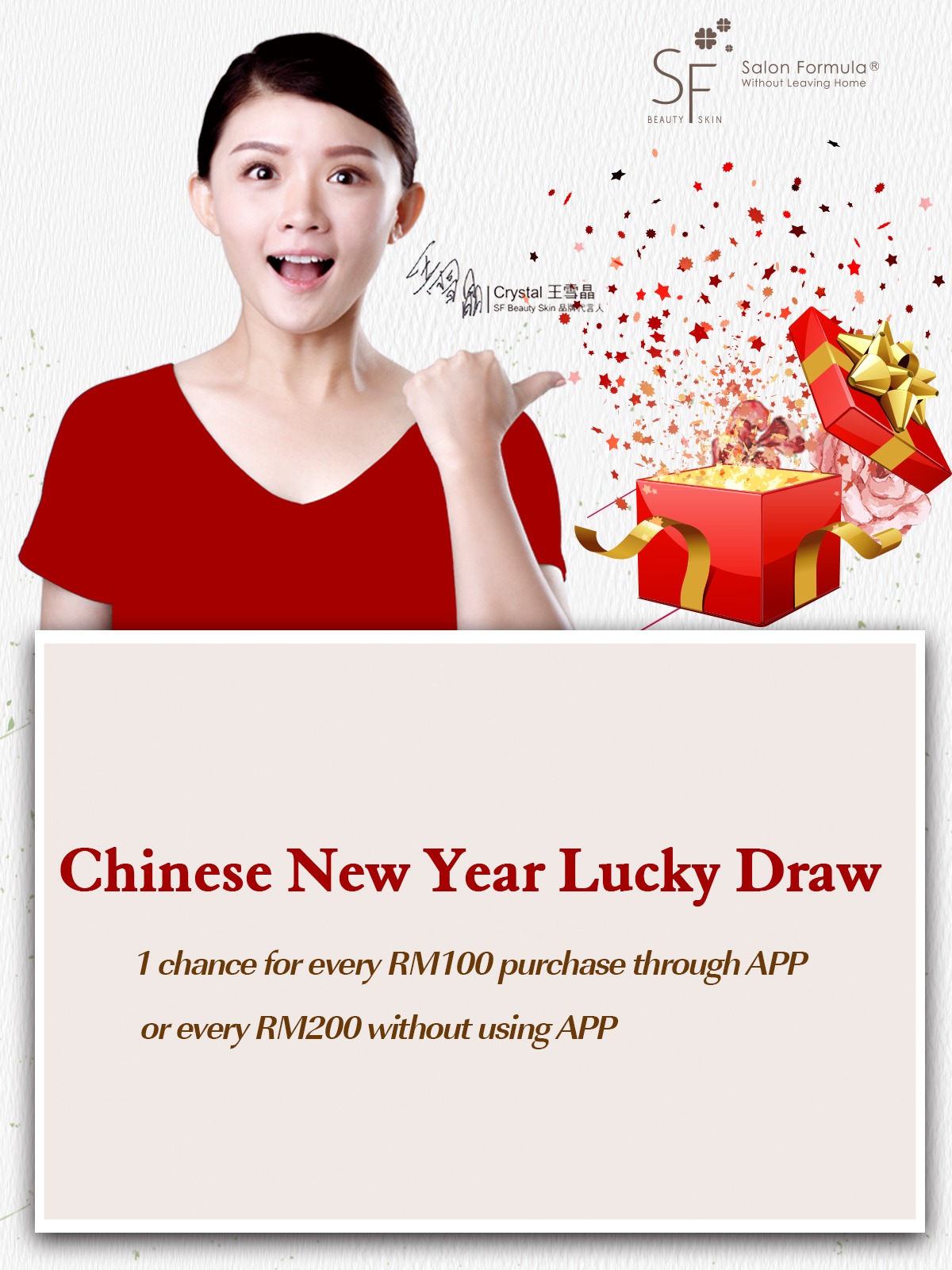 Chinese New Year Lucky Draw Event:
Cash Voucher Ang Pao waiting for you to grab

Grand Prize RM250 x 1
2nd Prize RM150 x 1
3rd Prize RM100 x 1
4th Prize RM50 x 2
5th Prize RM20 x 5
6th Prize RM10 x 20
• Event Deadline: 28th February 2019 23:59

• Winner Announcement: 11th March 2019 on Facebook
----------------------------------------------
How to participate:

- Purchase with APP from 1st Dec 2018 to 28th Feb 2019 and complete with payments to qualify in this event.
(1 chance for every RM100 purchase through APP or every RM200 without using APP)

-Download the APP now to grab this opportunity in winning the lucky draw.
https://goo.gl/gicQXg
----------------------------------------------
Term and Condition
- In accordance with the organizer's privacy protection policy and related laws and regulations, please read the following terms and conditions before completing the information. If you participate in this activity and agree with the organizer to collect such information according to the following terms:
Handle, use and reuse the personal data provided by you on this website.
- Participation shall terminate on 2/28 (Thursday) 23.59, the cash voucher will be rewarded in the winner's account and will be deducted on subsequent orders.
-Each order is accounted individually in the calculation for the number of chances in each draw. Orders cannot be accumulated to qualify.
-If the winner returns any product or the amount of the order is reduced after the award, it will be deemed as a disqualification and the reward confiscated.
- Winnings cannot be redeemed as cash, or transferred, and shall be valid for 90 days after the announcement of the award.
-The organizer reserves the right to modify the event.
-If there is any violation of the activity method or misappropriation of other people's identity information to participate in the sweepstakes, the organizer shall have the right to cancel the qualification and reserves the right to pursue legal action against any act that destroys this activity.
-Any system that misrepresents the event or winning notice due to the computer, Internet, telephone, technology or the inability to host the event, any delays, loss, or errors in the information registered by the participants, the organizer shall not be held liable, and the participants shall not be dissident.